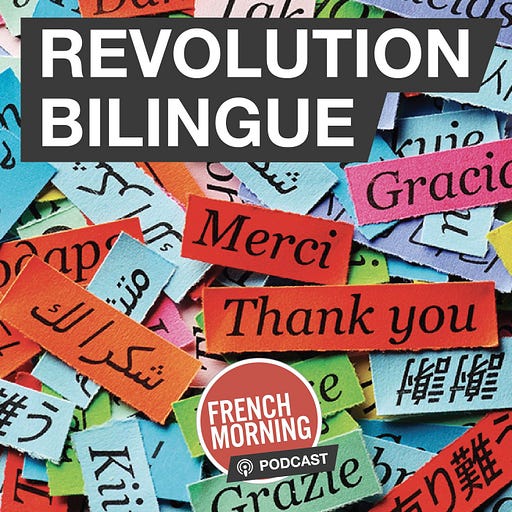 Sep 30, 2019 • 20M
Episode 11: La Chine se découvre un engouement pour les langues étrangères
Le bilinguisme n'est ni une anomalie ni un privilège. Révolution Bilingue, animé par Fabrice Jaumont, s'intéresse à un mouvement qui va changer l'école -et le monde.
Passage par la Chine pour l'épisode 11 de Révolution bilingue, avec une interview de Yu Zhonggen et Zhu Yanhua, tout deux spécialistes des langues à Pékin, qui ont accepté d'être interviewé par Fabrice Jaumont.
L'enseignement des langues est en plein essor en Chine et les perspectives de croissance du secteur du plurilinguisme, au sein duquel le français tient une bonne place, sont absolument renversantes.
Le podcast "Révolution Bilingue" est proposé par French Morning avec le soutien de CALEC (Center for the Advancement of Languages, Education, and Communities).
Écoutez l'épisode ici, sur le site de French Morning ou sur iTunes Podcast.