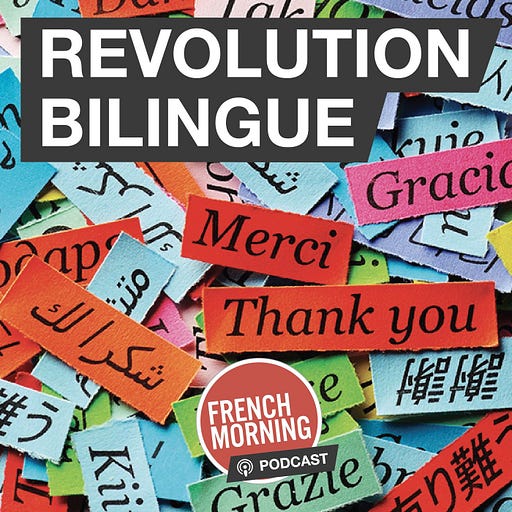 Oct 28, 2019 • 24M
Episode 12: Vanessa Bertelli, la Suissesse qui veut rendre Washington bilingue
Le bilinguisme n'est ni une anomalie ni un privilège. Révolution Bilingue, animé par Fabrice Jaumont, s'intéresse à un mouvement qui va changer l'école -et le monde.
Passage par Washington pour ce douzième épisode de Révolution bilingue en partant à la rencontre de Vanessa Bertelli. Cette suissesse multilingue engagée, fondatrice de DC Immersion, une organisation à but non lucratif qui a changé la donne en matière d'éducation bilingue dans la ville en multipliant les plaidoyers en faveur du multilinguisme et en encourageant les éducateurs et les parents à monter des filières bilingues dans les écoles publiques. Quand la Révolution bilingue s'empare de la capitale américaine !
Le podcast "Révolution Bilingue" est proposé par French Morning avec le soutien de CALEC (Center for the Advancement of Languages, Education, and Communities).
Écoutez l'épisode ici, sur le site de French Morning ou sur iTunes Podcast.