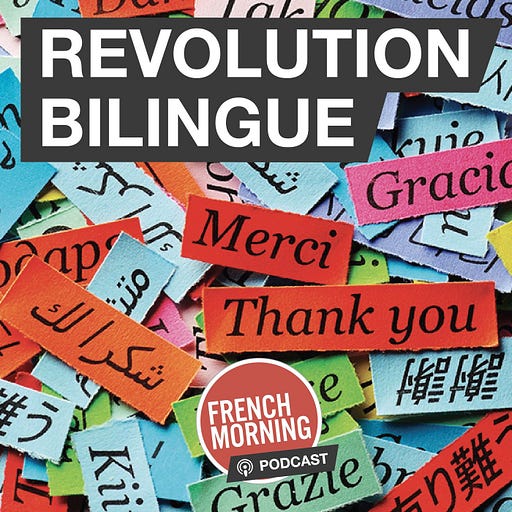 Apr 29, 2019 • 28M
Episode 7: Anne Mazuis-Goldenberg, "prendre plaisir à parler les langues est fondamental"
Le bilinguisme n'est ni une anomalie ni un privilège. Révolution Bilingue, animé par Fabrice Jaumont, s'intéresse à un mouvement qui va changer l'école -et le monde.
Spécialiste du bilinguisme et du développement du langage, Anne Mazuis Goldenberg accompagne les enfants qui font face à des troubles du langage, des dysphasies, ou des problèmes d'attention et de concentration en lien avec les apprentissages. Elle est l'invitée de Fabrice Jaumont pour ce 7ème épisode de Révolution Bilingue.

Passage par la Belgique et le Luxembourg, pays dans lesquels cette praticienne évolue depuis longtemps, pour évoquer le contexte linguistique spécifique de cette région multilingue mais aussi le rôle essentiel de la logopédie, terme utilisé en Belgique, au Luxembourg et en Suisse, et qui signifie l'art de corriger les fautes et les défauts de prononciation. Le mot orthophonie est préféré en France et au Canada.

Le podcast "Révolution Bilingue" est soutenu par CALEC (Center for the Advancement of Languages, Education, and Communities).