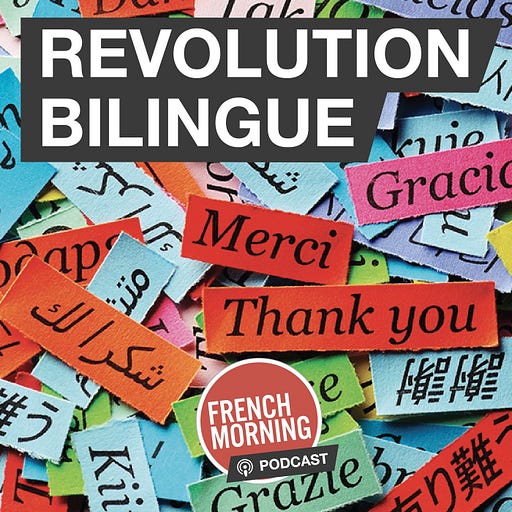 Jul 3, 2019 • 29M
Episode 9: Bénédicte de Montlaur, "le français, outil stratégique"
Le bilinguisme n'est ni une anomalie ni un privilège. Révolution Bilingue, animé par Fabrice Jaumont, s'intéresse à un mouvement qui va changer l'école -et le monde.
Diplomate, polyglotte et engagée dans le développement de l'éducation plurilingue, Bénédicte de Montlaur est l'invitée du 9ème épisode de Révolution Bilingue.
De l'Allier à New York, en passant par l'Egypte et la Syrie, cette passionnée des langues et des relations internationales, aujourd'hui Conseillère culturelle auprès de l'Ambassade de France aux Etats-Unis, nous confirme que parler plusieurs langues est à la fois un atout pour notre développement personnel et professionnel, mais aussi un pont vers d'autres cultures et imaginaires qui nous mène à des rencontres enrichissantes et une meilleure compréhension du monde.
Le podcast "Révolution Bilingue" est proposé par French Morning avec le soutien de CALEC (Center for the Advancement of Languages, Education, and Communities).